Great stories leave an emotional imprint on readers, in a way traditional marketing copy doesn't. There are plenty of brands interested in telling stories, but that doesn't mean they are doing it effectively. Data and analytics firm Beckon reported that the amount of marketing content generated in 2016 tripled the previous year but only 5% of this content accounted for 90% of consumer interactions.
As a brand, you want to grab your readers' attention for longer than a few seconds so they can hear what you have to say. But with people processing over 100,000 digital words every day, it's getting harder and harder to get noticed.
We find ourselves trying so hard with new tactics, that we often forget about the long-lost art of storytelling. Stories light up our brains and fire our neurones, in a way no other writing style does. Interesting characters and relatable plots help us feel connected, arouse our emotions, stimulate our learning, and persuade our actions.
Here are a couple of examples from one of my favourite New Zealand storytellers. Gaz Sullivan is the owner of Nzo, a small mountain biking gear brand based in Rotorua. Even though I'm not a mountain biker myself, every month I keep an eye out for Nzo newsletters, waiting to hear about Gaz's great adventures. He uses simple, slow and gentle copy to engage his audience. Take a look at these two newsletters I received three years apart, where his voice remains consistent and engaging.
My favourite part of Gaz's approach is the fact that he engages with his audience at a personal level, using a friendly and funny tone of voice. Even though he occasionally mentions some of Nzo's products and designs, he does so in a manner that blends naturally with the story. Unlike most ecommerce brands, Gaz doesn't shout about his latest offers, neither he includes aggressive call to actions, or any other predictable sales tactics. In fact, he doesn't even include product prices in his emails.
We are not saying this is the number one and only copywriting formula that every ecommerce brand should adopt. There are a few things that Gaz could do to optimise Nzo's email engagement rates, from its email design and layout, to its offers and call to actions.
So, what's the main takeaway from Gaz's strategy? Understand your audience, and use a genuine tone of voice and personal experiences to connect with them. Your readers are tired of hearing why they should buy the latest and greatest products. Yet, most people will enjoy reading a good story, told in simple words, and written with passion.
At the core of every marketing campaign should always be an effective content strategy. Your strategy is the reason why you are creating content, who you are helping, and how you will help them in a way no one else can. No matter what form your content takes: written (e.g. a blog or social media post, a report, or a press release), an image (e.g. a banner, or an infographic) or a video, understanding your target audience is a crucial step in this process.
Unlike an ad, your business, products and services shouldn't always be the star of the show. For example, content pieces like blog posts are generally aimed at early stages of your customers' journey and focused on addressing their problems, rather than advertising your products.
So what role does email play in your content strategy? You should use email as a tool to nurture your leads into customers. Your emails should provide your contacts with helpful and relevant content at the right times. If you do this well, they'll be more likely to interact with you. This doesn't mean that you can't continue to use email after someone has become a customer; your customer's first purchase is only the beginning of your relationship with them. So you can use your stories to continue to delight your customers. They'll be your best advocates!
A well-defined content strategy sits at the heart of an effective inbound marketing program. We can help you to understand what kinds of content you need to attract and connect with your audiences, deliver meaningful engagement and drive action. Get in touch.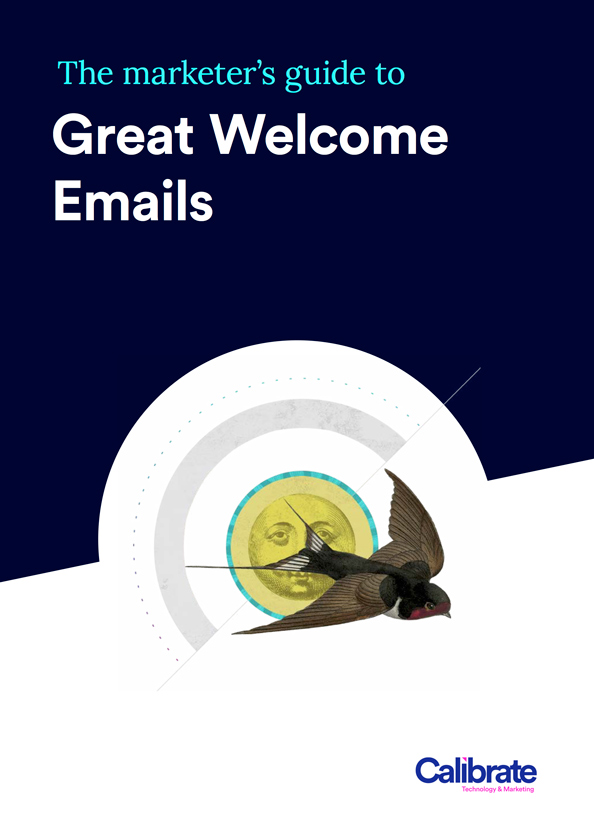 Featured Resource
The Marketer's Guide to Great Welcome Emails
Your Welcome email or series is your first impression. It greatly influences how potential customers feel about your brand, making it one of the most important pieces of communication you will ever deliver.

We evaluated 23 welcome campaigns by local and international businesses to provide you with a list of practical tips and a checklist for developing or improving your welcome email and subscription process.