While trends come and go, some email marketing trends stick around for a long time.
This year, some trends carry over from the past while integrating with techniques ready for the next decade.
Using Interactive Emails
In a time when creating more engagement with potential leads is a prime directive, interactive emails are a logical next step. You're finding these as a top trend this year. They help bring interactions directly in the email copy before the lead goes to a landing page.
It's a revolutionary email marketing method, though maintains reader interest. Your only challenge is finding what kind of interactive content your leads would best respond to. Here are some examples:
Counters
Menus
Rotational Banners
Sliders
Scratch & Flip
Accordions
Graphs
Integrated Forms
GIFs
Search in Emails
Collapsible Carrousels
Fixed CTAs
Kinetic Emails
Here is an example from UK retailer B&Q that uses a carousel to allow users to tap on buttons and watch as different content sections slide smoothly in and out of the email.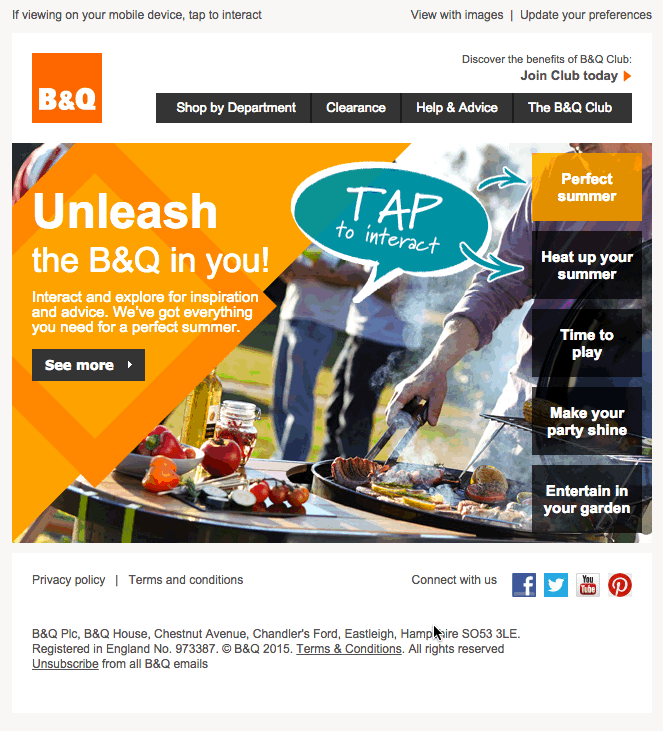 More Personalised Emails Using Big Data
With big data evolving quickly, a huge trend in marketing emails is taking this data and personalising emails further. If you've already attempted to personalise your emails to leads, you can find more detail tapping big data.
This compiles various things like behavioural data, location metrics, and even data from The Internet of Things. It enables you to go deeper into customer pain points and make them your email's central focus.
More Advanced Imagery to Send Powerful Messages
Have you thought about the imagery you should include in your email? Things like keyframe animations are in now because they provide smoother animated images without interruptions like GIFs.
Cinemagraphs have become popular, with use more often in emails. They're relatively easy to create and offer a compelling effect with one object moving in an otherwise static image.
More Automated Emails
Automation is already helping in many industries, and now email marketers have begun to use it for more efficient targeting. You'll be seeing a lot more of this through the year and beyond.
For reaching international markets, automation is a must, which takes a load off your marketing team sending group emails manually. Even here in New Zealand, automation lets you segment your emails to loyal leads during times when you know they'll read your content.
Contact us – no matter how big or small, we can help you with your email marketing challenges.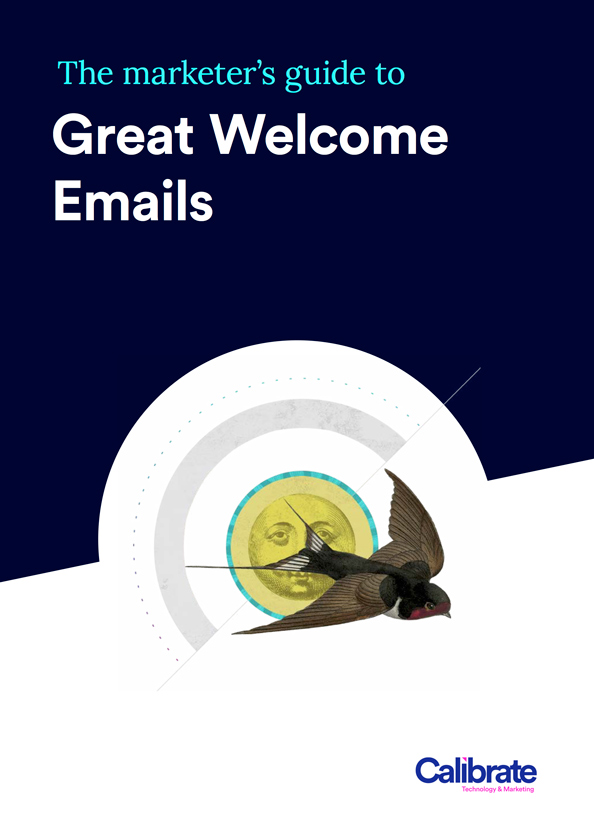 Featured Resource
The Marketer's Guide to Great Welcome Emails
Your Welcome email or series is your first impression. It greatly influences how potential customers feel about your brand, making it one of the most important pieces of communication you will ever deliver.

We evaluated 23 welcome campaigns by local and international businesses to provide you with a list of practical tips and a checklist for developing or improving your welcome email and subscription process.