Our 'meet the marketer' series is back, and this month we meet Vicki Febery, Marketing Manager for Poronui, New Zealand's premier sporting lodge.
1. Tell us a bit about your responsibilities as Marketing Manager for Poronui.
I work closely with the Lodge management at Poronui to provide the best experience possible for our guests. We are responsible for meeting budgeted occupancy levels, through inspiring visitation and repeat visitation. We have a great time developing experience packages based on customer needs and use a variety of traditional and digital marketing tools to meet our objectives.
2. What do you enjoy most about working at New Zealand's premier sporting lodge?
It is such a beautiful environment, with warm and engaging staff and it makes me feel privileged to live in New Zealand. We have a diverse range of activities available on the property throughout the seasons, all of which we promote, so no two days are the same. We also have incredible guests. I love sharing time with them while they pursue their hobbies or share stories of the magical experiences they've had at Poronui.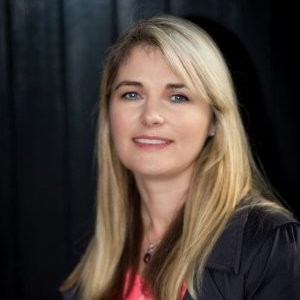 3. What do you find to be the biggest marketing challenges in your industry?
For tourism in New Zealand, the peak season is full so our biggest challenge is changing the seasonality of demand. We need to work harder to attract people in the shoulder seasons, and we also need to get them out of the big cities and into the regions.
4. What do you see as the most exciting trends in digital marketing today?
I'm a bit of a data geek and I love the personalisation that digital marketing can offer and it's only going to get smarter.
5. What does your dream holiday look like?
Two years…every country…unlimited budget…adventures galore.
But, living in the real world.., I adore South East Asia and I would love for my two boys to experience Vietnam with me and my husband. One of my favourite holidays was travelling around Vietnam with my dad, so I'd take my parents along too and create some fabulous family memories.
We love working closely with our clients to really get under the skin of their business and fully understand their objectives, their pain points and constraints. Get in touch today and let us help you achieve your digital goals.