It's stating the obvious that when it comes to enticing people to act, sending email works better than not sending email. And although no-one likes to be blasted, studies show that sending more email will make it more likely that someone engages with you. So it stands to reason that finding the right email send frequency maximises your opportunity to engage and convert your audience.

Determining the optimum number of emails to send to your subscribers can be a challenge. Under-mailing increases your chances of missing out on sales from subscribers who are ready to make a purchase. Under-mailing also results in fewer opportunities to keep you top of mind with subscribers.
On the other hand, over-mailing can lead to more people ignoring your emails, unsubscribing from your email list, or marking your emails as spam. In addition to hurting your brand's reputation, over-mailing can also have a negative impact on your email deliverability. If people use the 'Junk' button to get your emails out of the inbox, your email service provider will note these as complaints and may be less likely to deliver your email to the Inbox, as opposed to the 'Promotions' or Junk folders.
Thanks to marketing automation New Zealand marketers can easily create and send campaigns to help build one-to-one communication with prospects and customers.
How do your email messages work together to engage with and nurture your subscribers? That's where establishing the right cadence is important. For example, it takes much more than simply sending the same email automatically each week to your subscribers for campaign success.
For example, you can test whether your performance metrics improve by:
Sending more emails to subscribers who frequently open and convert
Sending fewer emails to less- engaged subscribers
Sending more emails, with different wording, to less- engaged subscribers to reengage them.
What's the Difference Between Frequency and Cadence?
Although frequency and cadence are closely related, we use these terms to describe different aspects that need consideration in marketing automation. Simply put, frequency is the number of emails sent in
 a given period of time, and cadence encompasses the timing and pattern of emails sent. You might speed up or slow down the timing of emails depending on the time of year, the pattern of engagement, purchase behaviours or other actions by the subscriber. We'll look a bit deeper at this now.
Mapping your customer's journey is a first step to finding the right cadence
A first step in finding the right cadence starts with mapping your company's 'customer journey' – all the touch points on your subscriber's way to conversion and after. When you understand the pattern of your subscriber's buying journey, you can anticipate their needs and send the right email message at the right time.
Whether it's a series of Welcome emails, shopping cart abandonment emails, email newsletters, or date or action-based transactional emails, you can determine the right cadence to guide prospects and customers through the stages of conversion with your company.
To get started, take the following things into account:
The buying cycle of the product, for example:
How often do people buy?
Why do they buy?
How can your messages help them to buy or to plan their purchases?
And, the value of the content:
How much education do they require to be able to buy as frequently as possible?
How much education do they require to advocate our story to others?
How can we add value to their day to day life?
To see over 23 Welcome Emails dissected for worst and best practice, and read this content and more in our 20 page guide, download  The Marketer's Guide to Great Welcome Emails.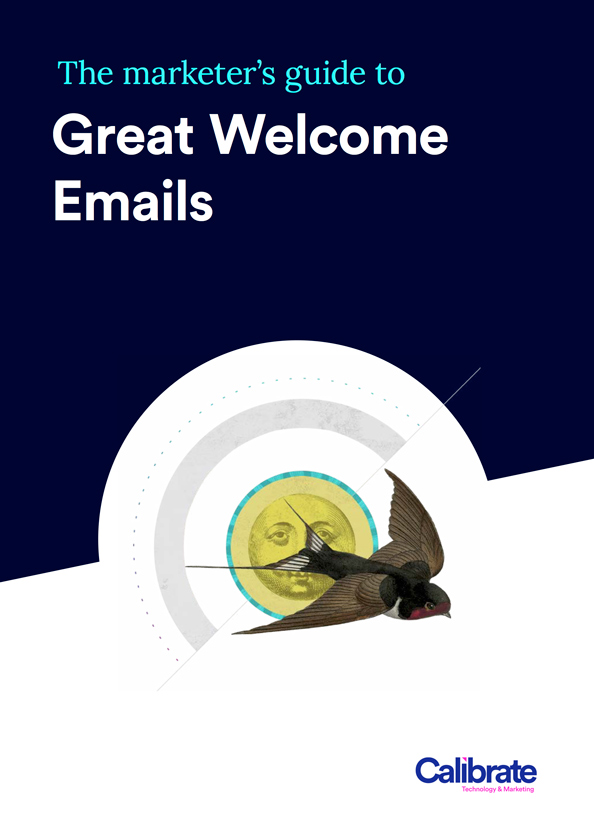 Featured Resource
The Marketer's Guide to Great Welcome Emails
Your Welcome email or series is your first impression. It greatly influences how potential customers feel about your brand, making it one of the most important pieces of communication you will ever deliver.

We evaluated 23 welcome campaigns by local and international businesses to provide you with a list of practical tips and a checklist for developing or improving your welcome email and subscription process.