Facebook's targeted ad options are a great way to ensure that your ad is ending up in front of people who will be genuinely interested in the products or services that you're offering.
You likely already know that you're able to narrow down your ad targeting by geographic area, gender, age range, and interests. Some of the targeting options, however, may be things that you're not as familiar with. These ad targeting options will allow you to customise your ads better than ever, getting your ads in front of even more specific audiences for a better return on your investment.
1. People in the Market for a Car
Whether you're a car salesman or you're selling accessories that go along with a new car purchase–from insurance and tires to new seat covers, decals, and more–you'll love being able to send your ads straight to people who have shown interest in purchasing a new car, truck, van, or SUV. Even better, those targeting options will allow you to get even more specific. Do you have products that are just right for someone who's about to purchase a small car? What about a minivan? Facebook will allow you to get very specific with your targets for a vehicle-purchasing audience.
2. Page Admins
Whether you sell a product that's designed to make marketing easier or a management structure that will benefit busy individuals, your product is designed just for the kind of people who become Facebook page admins–and you can narrow your targeted ads so that they'll end up in front of exactly those customers.
3. Target by Web Browser
What browser do your ideal customers use to access the internet? Thanks to Facebook's ad targeting program, you can choose the browser that's most commonly used by your customers, then direct your ads directly to those specific individuals. This option is ideal if you are promoting a piece of software that works best on certain browsers.
4. Technology Early and Late Adopters
Do your ideal customers tend to be at the cutting edge of new technology, or does your target audience only pick up new technology when it's been on the market for a while? Whether you're offering tools that are great for people who struggle with new technology or offering the latest and greatest hardware or software in your field, Facebook can help you get your ads in front of the right eyes.
5. Big Spenders, Online Buyers, and More
You've spent a lot of energy tracking your customers' buying habits: how much money the average customer spends on important purchases, whether they prefer to buy online or offline, and more. If you're looking for a method that will allow you to segregate your ads according to your customers' buying habits, look no further!
6. Buyer Profiles
B2C retailers will love the ability to target specific buyer profiles. From avid hunters to gamers, athletes to crocheters, specific buyer profiles will allow you place your ads according to your exact buyer personas.
7. People Seeking to Move 
Thanks to the wide variety of information shared on social media and through your customers' browsing habits, it's possible to easily note people who are in the process of moving. Whether you're a real estate agent or mortgage broker, a moving company or a company that provides services that will make a move easier, specifically targeting people who are likely to move soon–from recent college grads to people who are actively searching for houses–will allow you to reduce your ad investment and increase your potential return.
8. Television Interests
The television shows your customers watch can tell you a lot about them–not to mention helping you determine their specific interests, family sizes, and more. Narrowing your ad targets based on their viewing habits will allow you to increase your profile. Writers, producers, and other creative professions will benefit highly from this option.
9. Company Placement
You can get your ad in front of someone who works for your ideal company, but if they don't have enough seniority, it won't help you make a sale! Targeting your ads based on an individual's position within their company will help ensure that your ads are being seen by people who actually have the power to make buying choices.
10. Donation History
If you're a nonprofit organisation, your ads need to appear in front of people who have made donations to similar organisations in the past. Use Facebook's ad targeting to set your ads to appear to people who have made similar charitable donations or who have a known history of giving. You can even direct your targeting based on the type of donation or the organisation individuals are most likely to donate to.
11. Investment Strategy
What type of investment strategy does your target audience use? Are they new to the investment process or already comfortable with making big investments? From banks and investment bankers to financial advisers who are looking for people who need their services, this option will allow you to narrow down the investment strategies your targets are most likely to use.
12. How Do They Spend?
Are you looking for customers who are likely to have accounts or cards with big department stores? Do you want customers who make a large number of purchases with a credit card? What about the lines of credit held by a customer? This ad targeting option will allow you to narrow your audience by their spending habits–a great option for banks, credit unions, and more.
13. Phone Brand
Ap developers, phone companies, and electronics retailers will love the convenience of being able to target users of specific phone brands. Whether you're marketing an app or accessory that works best on a specific platform or trying to convince a dedicated Apple user to swap to an Android product, this is a great way to get your ads in front of the right eyes.
14. Length of Residence
Home improvement companies, repairmen, and home appliance brands, among others, will love the option to target individuals who have lived in their current place of residence for a long time. When are your customers most likely to seek out an upgrade to their existing materials? As a real estate agent, when do you find that your customers are most likely to move? Targeting based on the length of time an individual has been in their residence will allow better customisation in those ads.
15. Upcoming Birthday
Everyone deserves a little something special around their birthday–and Facebook allows more than just friends and family members to help them celebrate! By targeting your ads to people who are nearing their birthdays, you can offer special discounts or promotions, birthday greetings, and more.
16. Relationship Distance
People in long-distance relationships have a specific set of needs. From gifts that can be delivered to their beloved's door to tools that will make it easier to connect in spite of the distance, companies offering solutions to these individuals can target them directly.
17. Newly Engaged Friends
When friends get engaged, people need wedding gifts, new clothes to wear to the wedding, and transportation around the wedding area. Targeted ads will make it easy to supply everything that the friends of a newly-engaged couple need to help them celebrate their special day–and make your company the one foremost in their minds when they're ready to make those purchase decisions.
18. Investable Assets
When you want people to invest liquid assets in your business, whether you're an investment firm or a company offering big purchase items like boats, motorcycles, or campers, you need customers who have plenty of liquid assets. By targeting those customers specifically, you can increase the odds that you'll get more than window shoppers visiting your website due to the ads you've run.
19. Specific Employers
Want to target people who work for a specific business or type of business? Not a problem. Thanks to ad targeting options available on Facebook, you can connect with people that you know work in a specific industry or even for a specific company.
20. Parents
When you sell parenting products or children's items, you have a very specific audience. Luckily, Facebook can easily narrow down your audience and ensure that your ads go straight to the people who are most likely to purchase them: parents with children in the right age range!
The more specific your ad target, the better you can shape your ad to exactly the audience you need to receive it. Facebook's ad targeting will allow you to specifically craft your audience, match them to your buyer persona, and increase the return on your ad investment. Need more help narrowing down your buyer persona and getting your ads in front of the right audience? Contact us today to learn how we can help.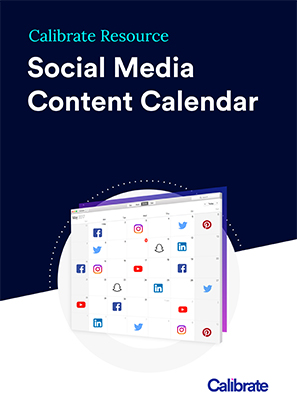 Featured Resource
Social Media Content Calendar