I've been asked by a number of our clients recently… "should I be extending my social media activity from Facebook to Instagram?". My answer is Yes! It's 2018 and Instagram now has more than 800 million monthly users and incredibly high user engagement levels.
Over the last few years we've seen engagement with brands on Facebook declining and, as marketers, it's important that we react quickly to the shifting social landscape. Many marketers have been hesitant to extend their social activity beyond a single channel approach. This is primarily due to the time, cost and platform knowledge it takes to maintain other social channels. However it is clear that brands who are moving beyond their comfort zone and embracing Instagram and other social channels alongside Facebook are reaping the benefits of a more engaged user base.
So, what do you need to consider before you take the plunge? Read on to find out the best tactics that could help you grow a thriving community for your business on Instagram.
1. Identify your audience and develop appropriate content
Understand your brand and your audience. Instagram is primarily a brand marketing channel. Success is measured based on likes and comments. Create authentic content that resonates with your audience and use hashtags (see point 3) to get your content in front of that audience.
2. Post regularly and often
Much like your Facebook strategy, you need to define your posting frequency. How often are you going to communicate to your audience?
It is evident that Instagram requires significant management. The more times you post, the more likes and followers you will get. According to a recent study, profiles that posted seven or more times a week (or at least once a day) get more likes and gain more followers faster than those that post less frequently.
Remember the 5 P's (proper preparation prevents poor performance). Planning your content in advance and using social media planning tools such as Gain can take out the stress of producing more content.
3. Ensure your hashtags are on point
It's important that you consider hashtag usage in order to grow a targeted audience of people who you want to communicate with. The right hashtags can put your content in front of a bigger audience. Do some research on hashtags and what your competing brands are using but stick to the hashtags that are working for you!
4. Try videos, live videos, and Stories
While Instagram started as a photo-sharing network, it has grown beyond just photos. With features like videos, live videos and Stories, brands can now create different types of content to engage their fans and grow their following.
Stories give a different kind of immersive experience to Instagram users. It resembles the snaps that millennials are already very used to seeing on Snapchat before Stories even existed on Instagram.
5. Share user-generated content and encourage influencers
It's important to keep your audience engaged. Don't be afraid to share user-generated content on your story and reward people for engaging with your brand!
Find influencers and get them to promote your brand and grow your following! When you are looking to amplify your campaigns, talk to your marketing agency and ask them to provide you with recommendations on who might be a good fit for your brand.
6. Create ads that run in Stories on Instagram
Advertising on Instagram is as simple as checking the placements when creating your usual Facebook ad campaigns. Given the simplicity, it's not surprising that there are already over 2 million advertisers on Instagram in less than 2 years.
You can also use Facebook to create ads that run on Instagram Stories. Instagram Stories ads now support all feed photo and video dimensions (from 1:91 to 4:5). With Instagram Stories' expansion into native full-screen support of all Instagram feed dimensions, you no longer need to choose between creative asset availability, driving results and maintaining a presence where time spent is accelerating.
Below are some good examples of when you can use Instagram ads.
Drive brand and product awareness
Driving brand and product awareness is a great use for Instagram Stories ads, which makes sense considering reach is the objective you use when creating your campaign. Choose an image or a quick video to capture users' attention. Also display your brand's name prominently enough to pique their interest so they go looking for your business after viewing the ad.
Call for User Generated Content
User-generated content (UGC) is the most influential form of media for marketing because businesses don't create it, users do. While you can't create it, you can encourage your audience to get creative.
Announce Discount Sales or Offers
Everyone loves a sale and using Instagram Stories ads to announce a discount or sale is a surefire way to grab users' attention quickly.
So what are you waiting for? If this is the year you'd like to take the leap to Instagram, get in touch with Hamish and he'll be happy to work with you to develop your Instagram strategy.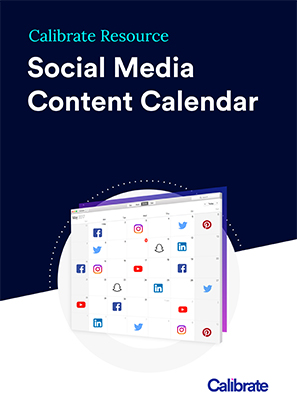 Featured Resource
Social Media Content Calendar