When your customer receives an email they skim the From Name and then the Subject Line in quick succession, which makes these two areas the 'gatekeepers' for each message. If you are a marketer relying on email to communicate with your audience you need to get through these 'gates'.
Gate 1: The From Name
Or – The difference between your mum and Air New Zealand
Firstly you need a From Name that ticks three boxes, it must be:
Recognised,
Trusted, and
Relevant to the reader right now.
An email from your mum ticks all three of those boxes every time. With business it's a little more complex. First consider what your recipient will respond to best. If your brand name is well known to your recipient then use that – for example 'Air New Zealand.' If your business is relationship focused then using a person's name too might work better. For example top tier customers might want to hear from the CEO – so their email comes from 'Christopher Luxon – Air New Zealand'. The same applies where the relationship is account managed or at a legal firm where you deal with one Partner more than the 'brand' itself.
That's how you can tick off the 'recognised and trusted' boxes.
Whether or not the From Name is relevant to the reader right now is a little more outside of your control. Even an instantly recognised From Name will not get every email opened when there's a relevance gap. Think of it this way. Even if I know the 'Air New Zealand' brand very well and I love travelling with them, it is possible that this year I'm saving for a house and on a tight budget so they are not 'relevant' to me right now. I need to be 'good' and so I'd think 'I have no intention of being tempted into reading your email offers no matter how hot they are, and I will delete every email you send me so I don't have to think about how fab a trip to Hawaii would be next July.'
It's really important to bear this in mind when you review your email campaign reporting.
There is no such thing as a 100% open rate
There simply will never be 100% of your database read your message – I'm on holiday, the dog died, this report is due – basically life gets in the way. I suggest a rule of thumb that the 'top mark' possible for almost any database is closer to 75%; so if your email open rate is 35% than that's nearly half of your biggest possible audience – and a great result.
From another perspective it's good to bear this 'triage' behaviour pattern in mind when you undertake engagement analysis of your database – Who reads every email? Who has stopped reading? It's important to make sure the 'zombies' who are effectively dead to your brand are cleaned out on a regular basis for email deliverability, so we actively encourage this exercise. But. Just because I'm not opening your emails right now doesn't mean I don't want you to keep sending them. As above, I might just be on a tight budget for a few months. So the buying cycle is really key to this, as it getting in the shoes of your key customer personas to work out what may be happening.
Gate 2: The Subject Line (and the value exchange)
Or – Time is money
When your email has passed the first gate and emerged intact from the inbox triage process with the From Name, next up your reader is looking to the Subject line. More specifically I think they are searching for indication of a 'value exchange' that is in his or her favour.
Their time is worth an awful lot to them. By that I mean it's not just how special they think they are – it's the opportunity cost they weigh up when deciding whether to give you the time or spend it on Instagram or work even ;-). Your email must deliver enough value in order for it to be open and read. And so your subject line needs to hint at that value as clearly and quickly as possible.
To get a Subject Line right, there are many possible approaches to take and we won't cover them all today. The subject line is often touted as a good thing to 'test' and see if your readers respond better to a particular set of words, or tone. The reason testing is a good idea is that the answer to the question 'What works best?' is almost always 'It depends'. I have seen tests show more words work better to get clicks in the email, and I have seen tests show that fewer words work best. Similarly I have seen marketers use a set format for every campaign of a similar 'type', and I have seen people change the format for every single email they send, to good result.
Show them that money
Focus on clearly describing the value that is within your email, and then make sure you deliver that value in a way that makes sense and is easy and intuitive to action for your reader.
Now you are fully equipped to get past the first two hurdles of a successful email campaign, use our Marketers Guide to Email Spam Law and its email sending checklist to make sure every campaign is as good as it can be.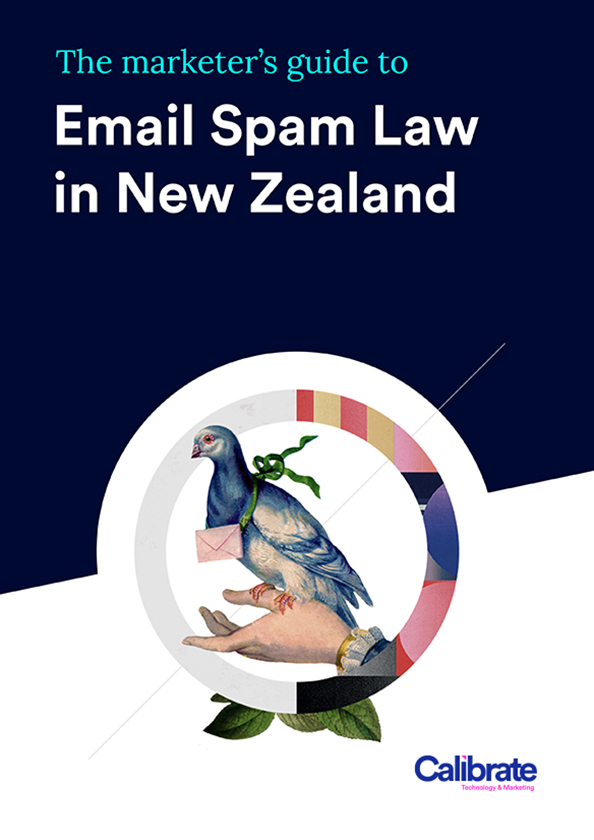 Featured Resource
Ensure your marketing and communications teams are compliant with spam law.
We've created a comprehensive 16 page guide including a Compliance Checklist so you can learn the key elements and tell if your company is protected.