Personalising communications with customers and potential prospects has been a growing trend in marketing and continues to to grow in importance as we head into 2018.
Integrating personalisation into the buyers journey is one trend that Smart Insights has predicted for 2018 where personalisation will be increased with the use of artificial intelligence.
In this blog we review an article published by trusted global management and consulting firm, McKinsey & Company. They have recently released an article sharing what shoppers really want from personalised marketing. They asked 60 shoppers to create mobile diaries and over two weeks note down their personalised interactions with various brands. After analysing over 2,000 entries they were able to determine five things that customers said they really value when it comes to personalised communications. We break them down for you here.
1. Give relevant recommendations to customers that they wouldn't have thought of themselves
A popular personalisation technique is reminding shoppers of items they've recently viewed/saved but not purchased. Targeting these shoppers with ads that appear on other websites and through emails is an established technique but one that can appear "annoying" if executed poorly e.g. if the ad appears too soon, too frequently, or too late.
McKinsey & Company go on to explain that company's need to be offering what customers might be interested in using more sophisticated recommendation algorithms to offer complementary products and service. An example of this kind of personalisation refers to an email interaction between a shopper from the experiment and shoe company Shoedazzel. This shopper was sent a personalised showroom of shoes after saving some pairs on the website. This personalisation meant that she was able to search through shoes she was interested in instead of having to search the entire site. This goes above the common technique where after a customer purchases a product, they are sent an email with recommendations based on the product similar to the one they purchased. The latter technique offers little value as customers aren't likely to buy something too similar to the product they just purchased.
2. Talk to customers when they're in shopping mode
Previous order data can provide useful cues when it might be an appropriate time to send shoppers a message. In McKinsey & Company's article, a clothing retailer found that shoppers who visited one of their physical stores or online store were "more likely to open and respond to messages that were delivered either later on the same day or exactly a week later." Sending a reminder while customers are still thinking about shopping can work in your favour but if you get the timing wrong you can potentially be annoying. In this article they use the example of a flower company who sent a personalised email to a past customer a year after they ordered flowers asking if they would like to order flowers again for an anniversary.
3. Remind customers of things they want to know but might not be keeping track of
Tracking specific events and circumstances that shoppers are likely to want to know about can be a great way to become relevant with your customers. A great example is sending a reminder when a desired item is back in stock, when there's a sale, or when a new version/style is launched for something the shopper has bought in the past. McKinsey & Company used the example of a shopper who was looking on a site that sold shoes but didn't have his size. The company sent him a reminder letting him know that his size was back in stock leading him to purchase the pair of shoes. Something like this may seem small, but can have an positive impact if you target the shopper with the right reminder at the right time.
4. Know your customers no matter where they choose to interact with you
Sending communications that combine both online and offline experiences can positively impact on the way that customers judge how well you really know them. If they feel like you have gone an extra step and in doing so, provided extra value, this can be great for brand image and trust. Connecting both online and offline experiences can be difficult as this will require some element of collaboration between areas of the company eg. in-store operations and event managers, but it can be done and if you do it right can lead to an increase in sales and customer loyalty. A great example of this is included McKinsey & Company's article. A customer who ran a 10km event received an email from the race organisers Nike congratulating her on her race. In the email they asked if she was in the market for new shoes and included a selection of womens shoes on sale for middle distance running. This is an example of sending a specific, highly relevant and personalised email which worked in Nike's favour.
5. Share value in a way that's meaningful to the customer
In the article, McKinsey & Company point out the value in loyalty programmes and direct purchase information. Direct-purchase information can tell retailers what types of products an individual buys, when and how often they buy them, and which products an individual doesn't buy. Companies can use this valuable information to personalise communications with customers such as offers and discounts inspiring purchases and new buying behaviour.
McKinsey & Company use Starbucks' bonus star challenge as an example. "Starbucks's select three particular items for loyalty customers to buy within a given week in order to qualify for bonus points that equal a free drink. These items are carefully chosen for each individual customer: two products they purchase frequently and one that leads them into a new, high-value category."
These 5 things have one standout thing in common. They are all messages/experiences that offered a high degree of value to the customer. This value can be defined by the relevance and timeliness of the message they are being sent in relation to how much personal information has to be shared/personal effort is involved.
McKinsey & Company go on to share two questions they find helpful when addressing their value equation.
1. Are you infusing empathy into your customer analytics and communications design?
This question challenges companies to learn and understand their customers diverse attitudes, shopping habits, and needs and build attitudinal segmentation to then be layered onto customer databases. This will allow companies to deliver those genuine, personalised and relevant messages that customers find valuable. "The satisfaction customers have with their journeys overall drives far more growth than customer satisfaction with individual touchpoints."
2. Are you listening carefully for feedback on customer acceptance?
To become a leader in personalisation, companies need to constantly be testing their communication and engagement with customers to identify potential issues early. This can be done through analysing engagement metrics such as open rate, click rate, conversions, unsubscribes and ROI. McKinsey & Company also recommend using quantitative listening tools such as shopper panel's for feedback.
We'll leave you with the final message McKinsey & Company have for us regarding effective personalisation. "Companies that deliver customers timely, relevant, and truly personal messages can build lasting bonds that drive growth."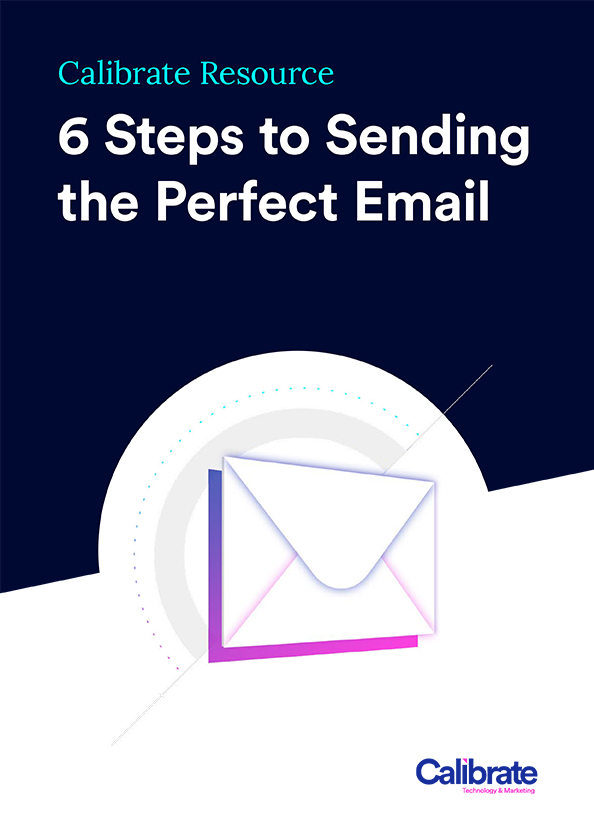 Featured Resource
6 Steps to Sending the Perfect Email
It's natural to be a little nervous when it's time to hit the send button, especially if an email is going to thousands of people. Here's a list that 15 years of email marketing excellence has told us are the crucial things you must check before you send every campaign.