Google Tag Manager has several key benefits that make it worth the addition to your website. Since its release in 2012, Google Tag Manager has quickly become the standard for businesses serious about measurement without the budget for more robust systems. Read this blog to find out why you should be using Google Tag Manager along with some helpful tips for tracking data.
What is Google Tag Manager?
Google Tag Manager (GTM) is a Tag Management System (TMS) released in October 2012 as a free tool and has quickly become the standard for businesses serious about measurement, without the budget for the more robust systems from Adobe or Google's 360 offering.
A TMS makes it easier to implement, manage and maintain the marketing and analytics tags on your website's digital properties. The old approach required manually implementing numerous tags onto page templates and tracking elements on a web page online or through the use of custom sitewide scripts. With the emergence of Tag Management Systems, the logic for implementing tags and tracking user interactions, such as PDF downloads, form completions and scroll tracking, sits within an easy-to-use interface.
Google Tag Manager has several key benefits that make it worth the addition to your website. Take a look at some of these benefits below or scroll down to read our free bonus tips for tracking data using GTM.
1. Decreased Reliance On Developers & Faster Implementations
The world of marketing and analytics moves at a rapid pace and you need the freedom to integrate these technological advancements on your website as they come available—without a tag management system you'd need to create a ticket to run this fairly menial task through your development process, which could often take weeks.
With the use of Google Tag Manager, your marketing team can handle tag updates with little to no developmental support. This means a shorter delay between concept and reality, the possibility of reverting to previous iterations of your setup with version-control that reflects exactly what the marketing team intended with nothing lost in translation between marketing and development, and a lower cost to implement simple website changes.
Development support is still required in situations where you need something for your handlers to 'latch onto' such as adding classes or ID's to elements or setting up the dataLayer to pass server-side information into your analytics platform. Most of this development work can take place during the initial implementation of the new Tag Management System and then you can improve it over time.
2. Future-Proofing & Simpler Tag Updates
With Google Tag Manager, you can future-proof your analytics implementation. Tag Management Systems are here to stay due to their significant benefits over manual site tagging. A best practice setup of Google Tag Manager, alongside Google Analytics, will set you up for the future.
This is especially true if you have yet to upgrade to Universal Analytics. Simply implement Google Tag Manager on your website instead and then use the interface to complete the upgrade. Your tags will work seamlessly.
3. The dataLayer
The dataLayer is an object for storing and sending information from your digital property to Google Tag Manager. The information in the dataLayer can then be sent from Google Tag Manager to your marketing and analytics platforms.
Examples of how the dataLayer is used:
Store an ecommerce transaction and pass it to Google Analytics to record a transaction
Storing an article's author as a custom dimension in Google Analytics
Trigger a Google Analytics event when a user scrolls at 0%, 25%, 50%, 75% and 100% down a page
Store whether a user browsing your website is currently logged in
Detect the current weather at the time of browsing and record it against the users session
4. Easier Integration with Other Platforms
Google Tag Manager takes into consideration that you don't necessarily use Google for all of your marketing and analytics platforms. The program offers easy integration with all of your marketing and data analytics programs, most commonly via the Custom HTML tag. There is also an increasing library of standardised integrations with tools such as HotJar, LinkedIn Insight, AdRoll and ComScore Unified Digital Measurement.
5. User Interaction Tracking
Tracking user interactions as events in Google Tag Manager is easier–and more powerful—than the traditional inline or custom scripting approach. Google Tag Manager has built-in listeners that makes it easy to track interactions with links, forms and videos. These built-in listeners simplify tracking of common interactions but aren't able to be used in all situations and this is when the dataLayer is useful.
6. Security
Google Task Manager comes with a number of important security features. It provides the ability to control user access and their permission to read, edit, approve and publish at the account and container level. Another useful feature is two-factor authentication which, when enabled, is required to create JavaScript macros, custom HTML tags and edit user settings.
Bonus: Tracking Ideas for Google Task Manager
There are several ways to track data that will help you better reach out to your users and offer them the experience they want most with your website. These ideas will help you streamline your data collection and tracking process.
Scroll tracking
Is your content engaging users from the beginning to the end? Find out which pages or content groups are more engaging than others. You can find LunaMetrics scroll tracking recipe for this here.
Form submission tracking
Which forms are being completed on your website and which channels are performing best in this regard? This can be implemented via the standard form tracking listener in GTM.
Form abandonment tracking
Users were interested enough to start to fill out that form, but something caused them to move away. Improve the conversion rate of your forms by identifying friction and drop off points. A script from Lauri Piispanen based on Simo Ahava's guide is available on Github.
Track greater detail on clicks
Custom data attributes allow you to easily add additional context to elements on your webpage. LunaMetrics have the go-to resource for implementing this.
Attention time tracking
How long is your website or page holding the attention of its users? Track their content engagement time with this tutorial, again from Simo Ahava.
Outbound link click tracking
How many clicks are your links to external websites generating? Track this with GTM's built-in link click listener and a variable to store the URLs to ignore.
Social media link click tracking
How many clicks are there from your website through to your social media properties? Again a link click listener can be used alongside a variable storing the hostname URL of your social network.
File download tracking
Which files are your users downloading? Track this with a click listener that only fires when the filename / URL ends with your specified file types (.pdf, .docx, .xlsx, etc).
Conversion pixels on key events
Trigger conversion pixels using your event triggers. For example you can fire a Facebook Transaction event using the same trigger you implemented for Google Analytics eCommerce tracking.
Content grouping for site section analysis
Use Google Analytics Content Grouping feature to group related pages or site sections for further analysis. The dataLayer or URL matching can be especially useful for this as explained by Simo Ahava.
Ecommerce tracking
Measure the performance and track transactions through your online store or payment system.
Internal banner tracking
What internal banners are users clicking on most often? Send an event when your internal banners are clicked and store information about the offer.
Author and category tracking
Are certain authors driving more traffic or writing more engaging content than others? Learn how to implement this with Digital Metrics Guru.
Custom dimensions
Track key attributes of products and pages using custom dimensions via Google Tag Manager.
Embedded YouTube video engagement
Google Tag Manager has released a built-in video engagement trigger to help measure interactions and engagement with videos on your site.
AdBlock checker
An increasing number of customers are choosing to use AdBlock, and that means your ads might not be reaching your intended audience. Check for AdBlock and determine how it impacts your website with this tutorial.
Hiding UTM Parameters
Tracking inbound links with UTM parameters is critical in accurately measuring and optimising channel performance. There's just one problem: when you collect that data, you often get long, "ugly" links that customers consider less trustworthy or look cumbersome. Hiding those UTM parameters using URL fragments and lookup tables gives you a cleaner link that customers will be more likely to engage with without preventing you from collecting the data you need.
We help clients to make sense of their data and draw out actionable insights to inform better marketing decisions. From web analytics implementation and configuration through to fully customised dashboards and reports, we'll help you to find the real value in your data. If you need support with your analytics or tag management implementation, contact us today.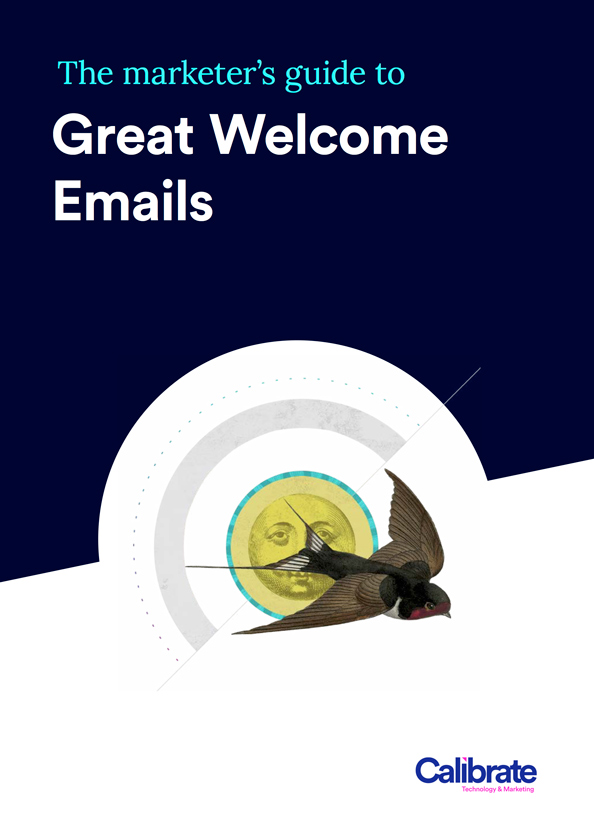 Featured Resource
The Marketer's Guide to Great Welcome Emails
Your Welcome email or series is your first impression. It greatly influences how potential customers feel about your brand, making it one of the most important pieces of communication you will ever deliver.

We evaluated 23 welcome campaigns by local and international businesses to provide you with a list of practical tips and a checklist for developing or improving your welcome email and subscription process.