When you're focusing on inbound marketing, you want to be sure that you're using the best possible tools to reach out to your clients. Juggling all of them, however, can be a real challenge!
By utilising these key resources, you can become better at inbound marketing, tailoring your efforts more effectively for your clients.
Google Analytics
If you aren't already using Google Analytics, you're missing out on an excellent chance to track all of your inbound marketing efforts. From knowing your advertising ROI to tracking your social media efforts, Google Analytics collects all the data you need for your inbound marketing plan.
Google's Keyword Planner
You know that SEO depends on the keywords you target. That means it's critical to choose the right keywords. Google's Keyword Planner can help you discover more about the keywords that will be most likely to get you noticed, from your content marketing efforts to your paid ads.
A Social Media Content Calendar
Creating stellar social media content doesn't happen on the spur of the moment. A social media calendar like this one will allow you to schedule your social media posts and have a better idea of the types of content that are attracting visitors to your website.
A Buyer Persona Creation Tool
How well have you defined the buyer personas for your website? Are you familiar with how to reach out to those buyer personas, what makes them tick, and how they will connect with you? A persona creation tool like Hubspot's will help you build more effective buyer personas so that you can improve your ability to reach them.
A Social Media Management Tool 
Social media management quickly becomes a challenge when you're always switching back and forth between platforms – and inevitably, something falls through the cracks. With platforms like Hootsuite, you can combine all of your social media efforts into one place, making it easier than ever to create the content that will bring in interested buyers.
If you're still struggling to get your inbound marketing efforts off the ground or you still aren't sure what inbound marketing is all about, our resources page is a great place to start. If you still have questions or are looking for the platform that's right for you, contact us to learn more about how we can help.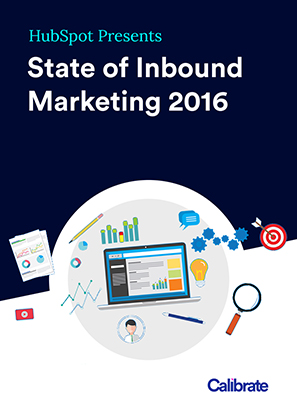 Featured Resource
State of Inbound Marketing 2016
Download HubSpot's 'State of Inbound Marketing 2016' to discover how 4,500 businesses of all shapes and sizes are growing with inbound marketing.